The world's first super-fast in-car WiFi, Bentley creates luxury automotive office and entertainment space, deliverin new high-powered in-car WiFi system
Bentley customers can now benefit from uninterrupted mobile network coverage while traveling, providing a fully functioning and fully connected executive office on the move. For example, when using the Bentley Advanced Connectivity WiFi system while traveling at speeds of 110 km/h (70 mph), a passenger is able to access a number of simultaneous entertainment and business applications – including high-definition video streaming across multiple devices – with uninterrupted service quality.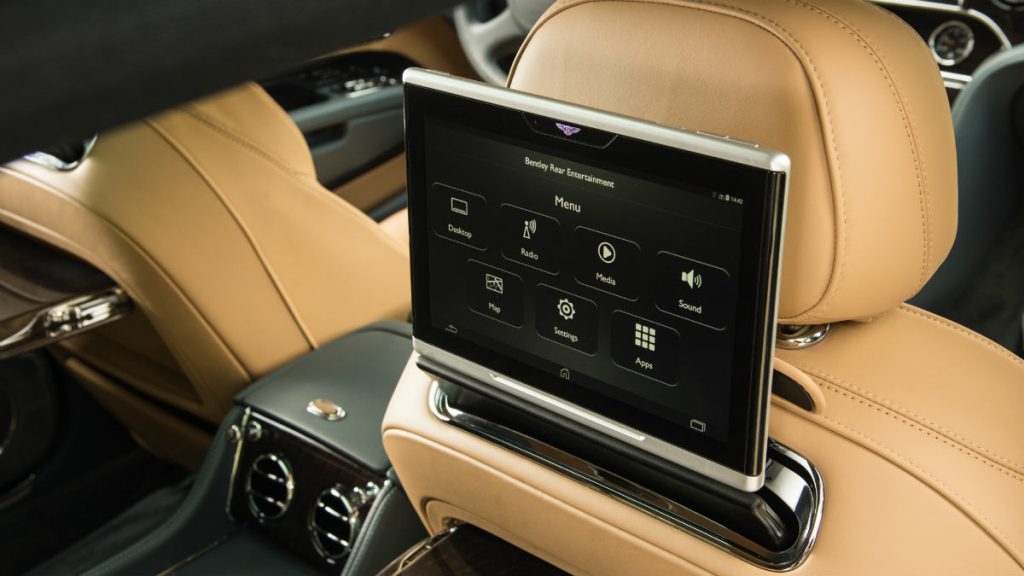 Bentley customers simply access the Bentley Advanced Connectivity system via a dedicated app on their smartphone. Users will benefit from Bentley Skype for Business and significant virtual office applications, such as the ability to access and edit files on the go, hold vital video conferences, conduct multiple meetings and be present for crucial discussions, all in a secure virtual environment. The super-fast and highly reliable connection also offers customers new, unrivaled levels of in-car entertainment. Bentley Advanced Connectivity allows online video services to stream content uninterrupted in the car, for a truly luxury viewing experience.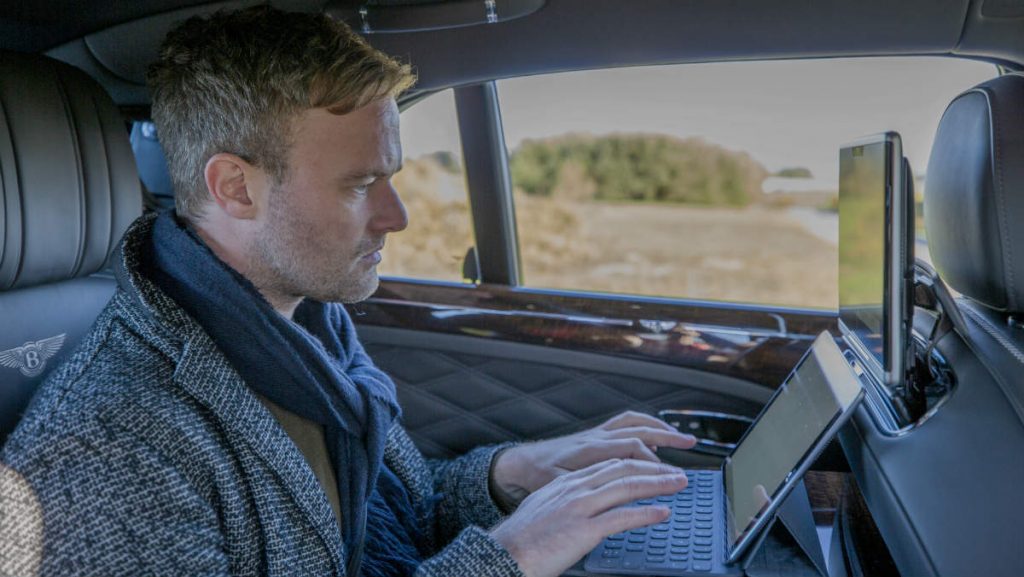 Bentley conducted an exhaustive international search to find the perfect partner for its in-car connectivity requirements and has enlisted global communications company, Viasat, to provide the world's best and most secure in-car technology for its customers. Bentley Advanced Connectivity is a multi-channel virtual private network (VPN), which can aggregate up to three mobile network operators on one super-fast signal. The connectivity system is placed discreetly inside Bentley's boot lid, with the router connected to the onboard DC power supply.
The WiFi router links to a broadband-connected hub located at a static site. This hub then links the Bentley system to the broadband connection at the host site, for unparalleled connectivity, reliability and security. Viasat is recognized internationally for having managed 14 million WiFi hotspots, for having operated a managed hotspot network in nearly 30 countries, and for bringing satellite-enabled in-flight WiFi to major commercial and government aircraft worldwide.