New Stratos - Italian icon of the '70es comes back.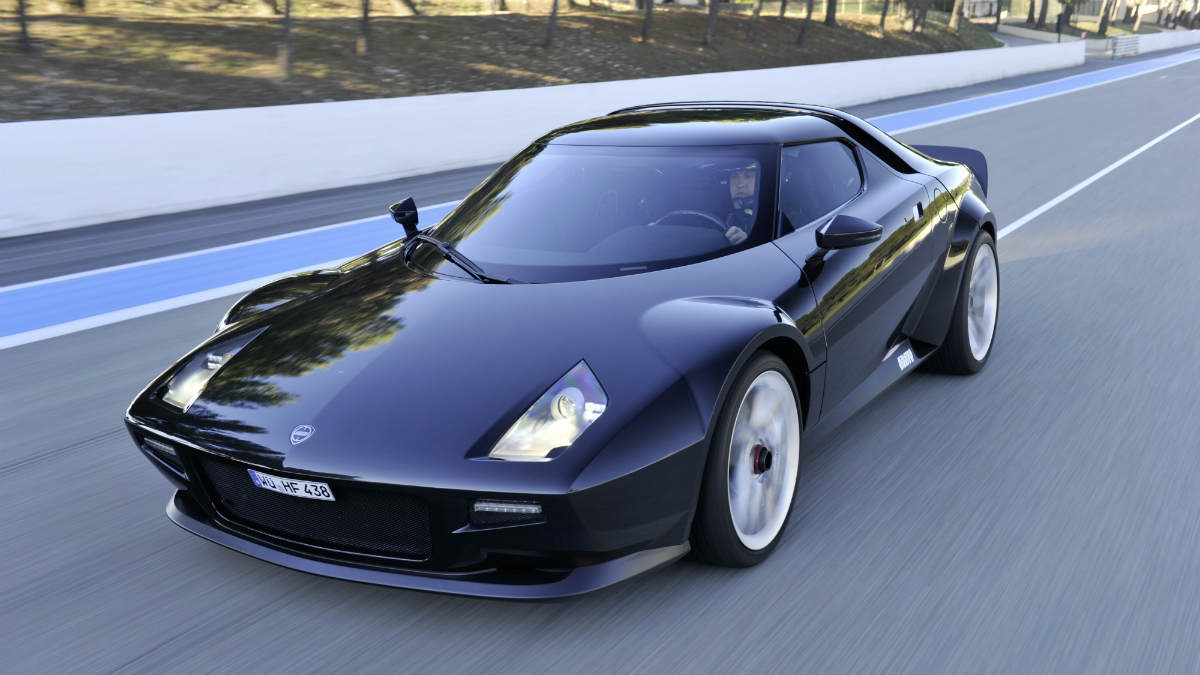 New Stratos, the modern re-interpretation of the '70es legend, whose development and built is due to the enthusiasm of the German Entrepreneur Michael Stoschek and his son Maximilian, will become an exclusive limited run.

New Stratos GbR has licensed Manifattura Automobili Torino (MAT) to the manufacturing and sale of 25 New Stratos cars, using the same design and technology of Michael Stoschek's iconic car. The striking design of the New Stratos will follow the lines of its world-famous predecessor offering a new exciting interpretation of the most famous and successful rally car of the past. Its striking design, the engine delivering over 550HP, the specially tuned suspensions and the ideal balance will offer an experience that no other supercar can assure on tight and twisty roads.

The classic and simple car interior will match with a perfect example of efficient and bespoke design by keeping the characteristics of the original car, like the integrated support for the helmets in the doors. Every detail will enhance the soul and the mission of the car: concurring to become an icon, once again.

The cars will be tailor-made into the Road, the GT Rally and the Safari version by MAT at the plant of the Italian car company, before reaching the worldwide markets as an extremely refined supercar to be enjoyed on a daily use as well as on more demanding tracks.

Honored by the new challenge, MAT considers the assignment of the New Stratos production as a recognition for the skill gained by the company over the last few years. From its foundation in 2014, MAT has been involved in 4 different projects for the design, development and built of hypercars and racing prototypes, becoming an exclusive reality in the Italian automotive world.