Maserati MC20 Fuoriserie Edition for David Beckham
A letter written to the magical city of Miami, it is how MC20 Fuoriserie Edition for David Beckham was born. The famous ex-professional football player and ambassador of the Italian luxury car brand become a designer. His passion for his second home city takes shape in a customized car that exemplifies the concepts of performance and sportiness, the Maserati MC20. This project is part of Maserati's Fuoriserie customization program, which allows customers to create their tailor-made Maserati. The car, intended as a symbol of true luxury in the third millennium, shows the world its unique nature and personal character. Maserati Fuoriserie starts as a blank canvas and the House of the Trident offers an array of instruments to support the creation of a unique car. The rest is left to the client's taste and inspiration, giving them the opportunity to set their own trends and express their personality.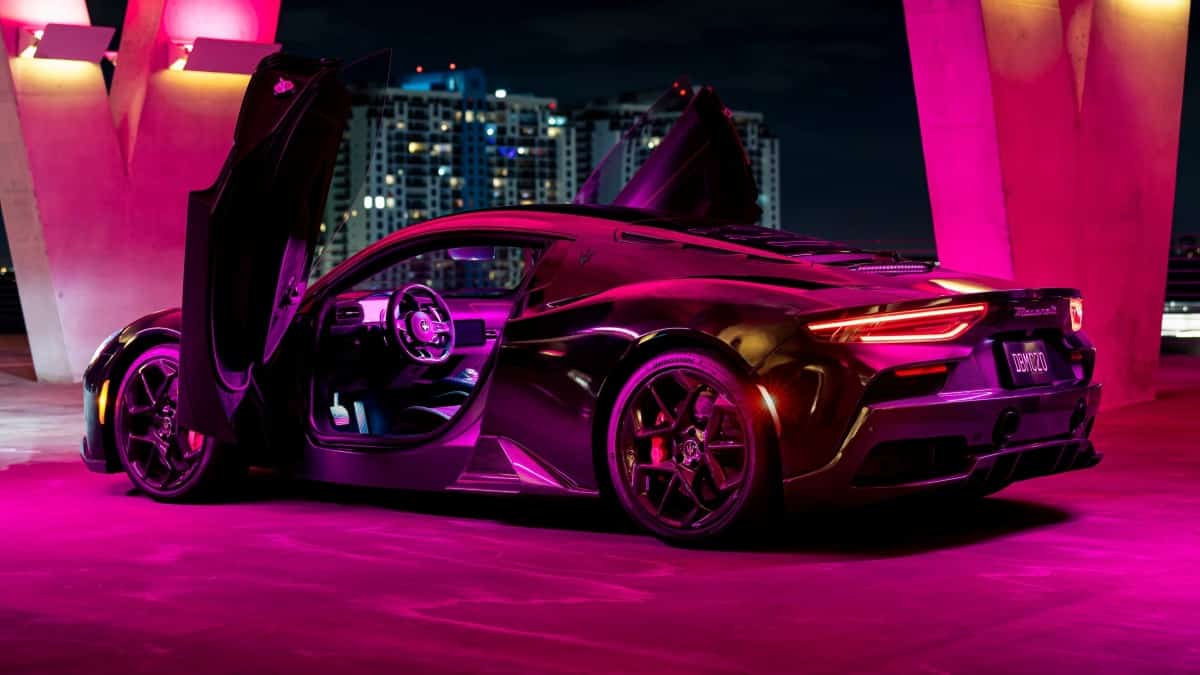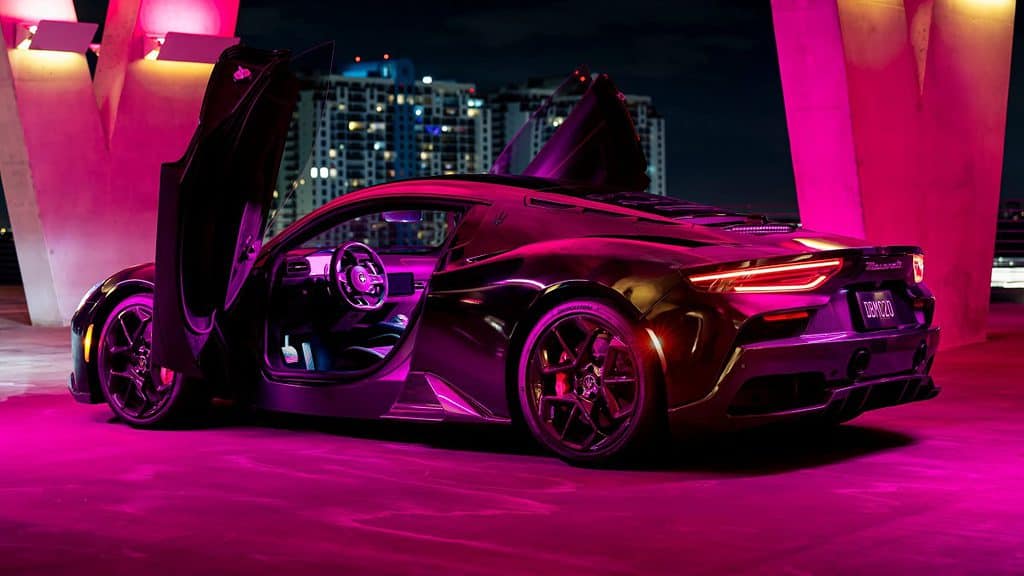 After a personalized and collaborative design process, Beckham and the designers of the Maserati Centro Stile created the MC20 Fuoriserie Edition for David Beckham. This car translates true passion into a carbon fiber monocoque, entirely Made in Italy, and powered by a patented V6 petrol engine derived from Formula 1 technologies. In this story, the starting point is Miami, the home of Beckham's US soccer club, while the end result is black and pink, a chromatic dichotomy, as well as the interplay between glossy and matt surfaces. The team colors are, black and pink, and the uniforms are characterized by contrasting glossy-matt treatments.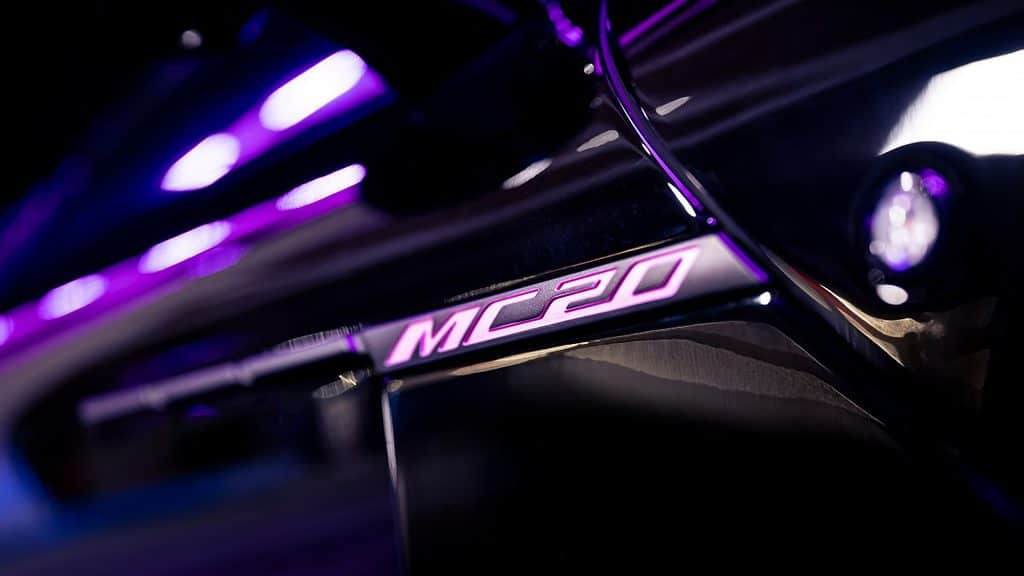 Starting from this as an inspiration, the bodywork features a glossy black tone which contrasts with the Maserati Trident logos on the grille and on the C-pillar, in black, but with an opaque finish. The Maserati lettering on the rear is also opaque, while the MC20 badge on the door is pastel pink, as are the Brembo brake calipers. The Alcantara - leather interior, is black with contrast-stitching in pink. The backrests, in Alcantara, are worked with a tone-on-tone laser engraving method and the headrest features a three-dimensional pastel pink embroidery. Finally, in the center tunnel between the two seats, a personalized nameplate with a glossy-matte effect: at the top, next to the Trident, the Maserati Fuoriserie lettering is pastel pink, at the bottom the italics "For David" appears with aluminum effect.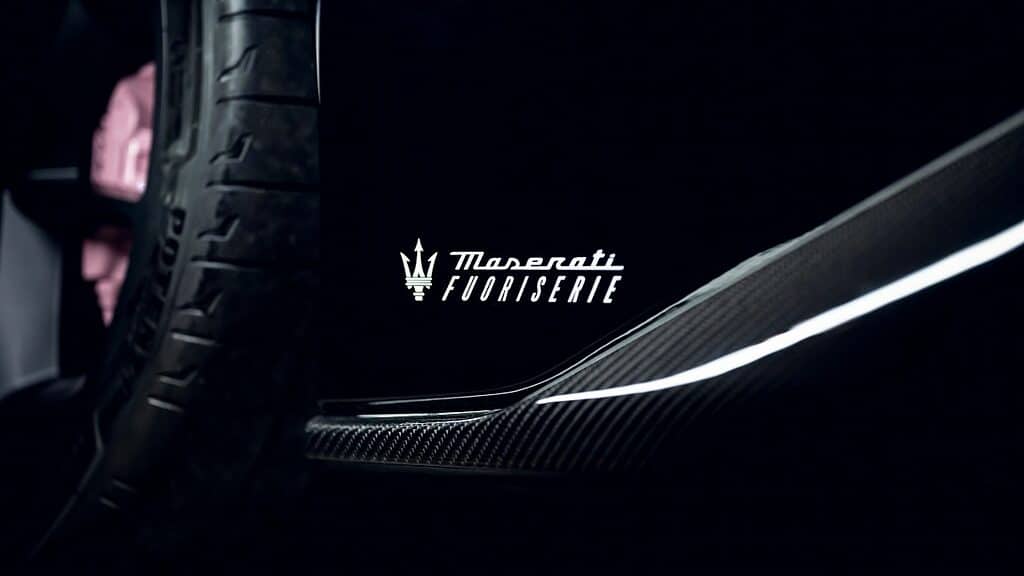 Klaus Busse, Head of Maserati Design, commented: "As car designers, our mission is to offer a holistic experience. This value guides our Brand's stylistic research, making each Maserati uniquely recognizable. Our customization program is another example of our brand's goal to create singular experiences for our customers: Maserati Fuoriserie is a blank canvas, on which Maserati clients can write their own stories and unleash their creativity, making their dreams come true. Designing this special edition MC20 with David, as with all our Fuoriserie projects, is also an ode to the Brand's past, taking us back to a time when every car was hand-built to the client's requests, giving life to a one-off, a true "fuoriserie."
David Beckham said: "I have always been a car enthusiast, so to be part of designing and creating my MC20 through the Fuoriserie customization program has been an amazing experience. Cars are about individual taste whether it's the model, color, or small personal details on the inside. It has been incredible to collaborate with the Maserati team and designers to create this one-off car that is inspired by my second home, Miami, and my football club there. It is a joy to be behind the wheel."
Miami is a land of magical nights and delicate sunsets. MC20 Fuoriserie Edition for David Beckham seems designed to cross this subtle line between day and night, between pink, the color that greets and bids a farewell with each sunset, and black, which rocks us into the realm of dreams: a realm in which space and time become relative concepts, and you can express yourself through a completely customized car.